Yarn Dyed Cotton Check Seersucker Green
Regular price

$29.50
Sale price
per metre
Tax included. Shipping calculated at checkout.
Sold in 10cm increments. E.g. add "15" for 1.5m.
Pickup currently unavailable
Share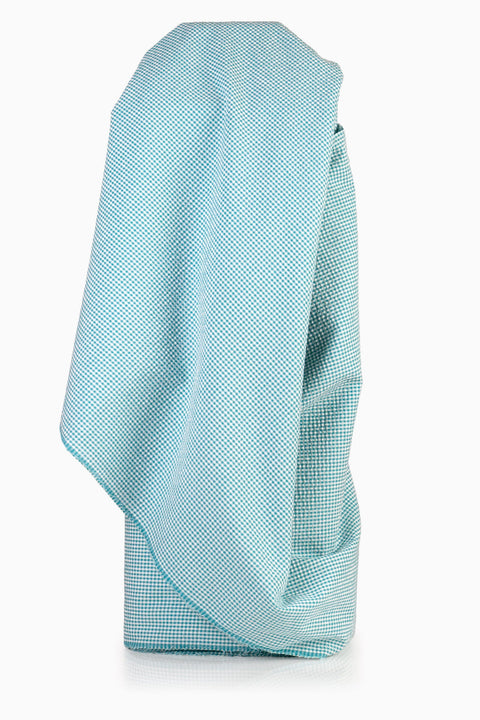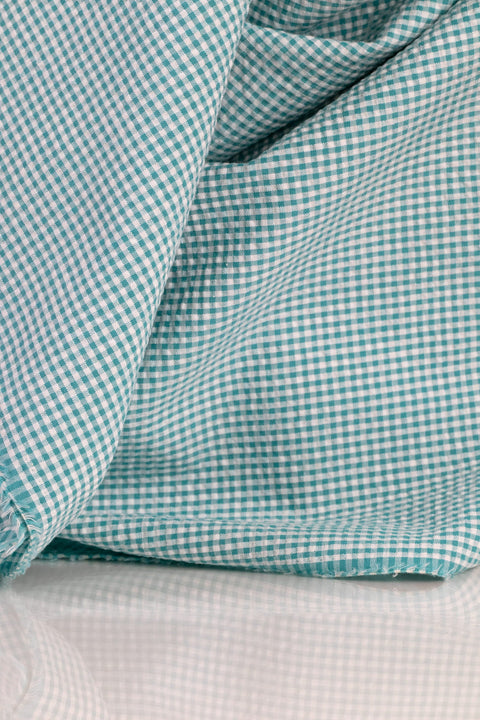 These lightweight soft crinkly Japanese seersucker are perfect for a range of garments and a perfect antidote to hot summer weather.
What is seersucker?
Seersucker is a durable firmly woven fabric with lengthwise puckered stripes alternating with flat ones, and is made by adjusting the yarn tension on the loom. Ordinary tension is applied to some groups of warp yarns and slack tension applied to others. When the fabric is removed from the loom, the tighter yarns relax, causing the slack yarns to pucker permanently. 
Seersucker has a crisp drape. It may be pleated, gathered or shirred into a lofty fullness.
Text from All About Cotton by Julie Parker
All care is taken to ensure the accuracy of product colour, however all screens/monitors are different.
If you would like to order a fabric sample, please fill out this form.