Lunar Black Jacquard Square
Regular price

$70.00
Sale price
per metre
Tax included. Shipping calculated at checkout.
Sold in 10cm increments. E.g. add "15" for 1.5m.
Pickup currently unavailable
Share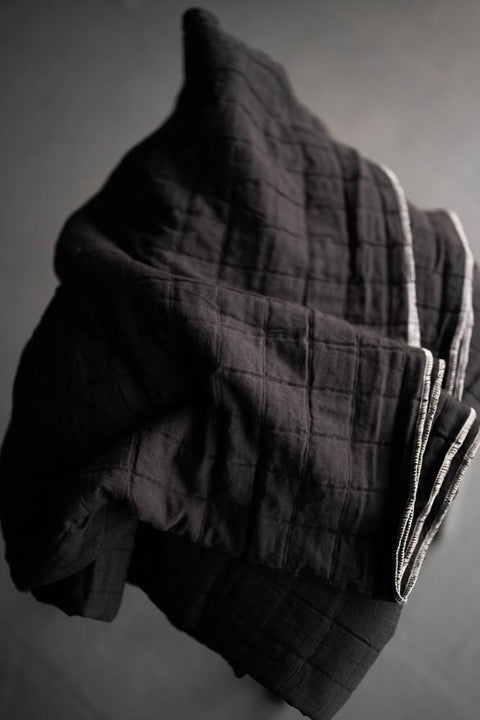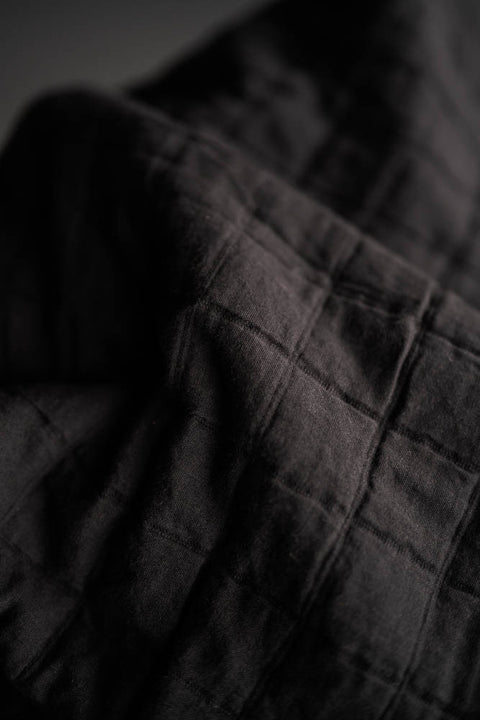 A slightly washed out black. This layered cotton has a jacquard weave that gives it a quilted look and feel.
The reverse is a gauzy cotton, there is no batting in the middle of this cloth, the inside is made up of a series of thicker yarns which gives it the quilted feel. The top is a fine cotton.
If possible we would advise overlocking your raw edges before sewing to prevent fraying.
- This is only produced in 5m pieces, if you order over 5m's it will not be sent in a continuous piece.
- Fabric is prewashed.
- The squares are approximately 4cm.

Pattern Suggestions:
All care is taken to ensure the accuracy of product colour, however all screens/monitors are different.
Sources: Text/Images via Merchant & Mills
Samples unavailable for this product.