Dry Organic Cotton Oilskin Midnight
Regular price

$64.00
Sale price
per metre
Tax included. Shipping calculated at checkout.
Sold in 10cm increments. E.g. add "15" for 1.5m.
Pickup currently unavailable
Share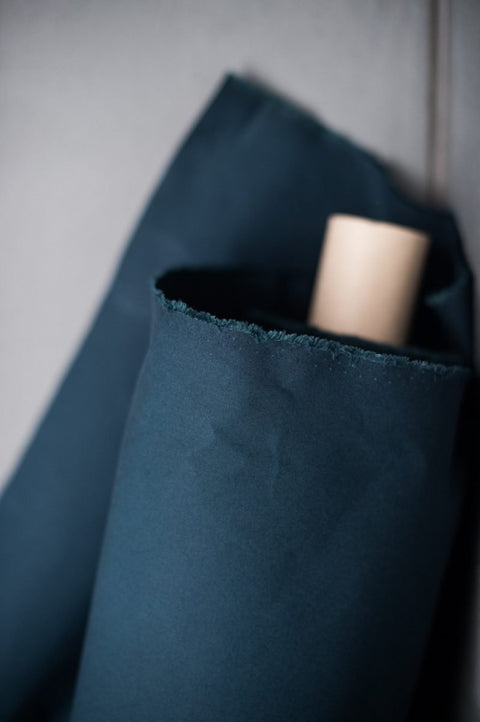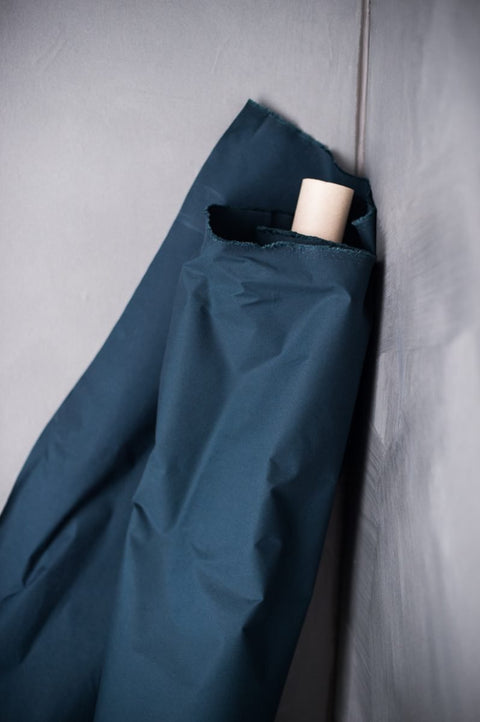 A beautiful green/blue shade. The finish is drier and crisper than our other oilskins with a matte appearance. Unlike normal oilskin there would be no oil transfer, so you don't need to line your garment or bag.
This type of oilskin is water resistant, so this means that the water doesn't completely run off it, but it won't come through to the other side either.
Ideal for bags and accessories and particularly fab for an outdoor Top 64 and Landgate top.
Do not use any interfacing with this type of oilskin.
Also perfect for these patterns:
Pattern Suggestions:
All care is taken to ensure the accuracy of product colour, however all screens/monitors are different.
Sources: Text/images via Merchant & Mills.
If you would like to order a fabric sample, please fill out this form.