Yarnologie Vol. 3 Summer 22/23
Regular price

$24.00
Sale price
each
Tax included. Shipping calculated at checkout.
Pickup currently unavailable
Share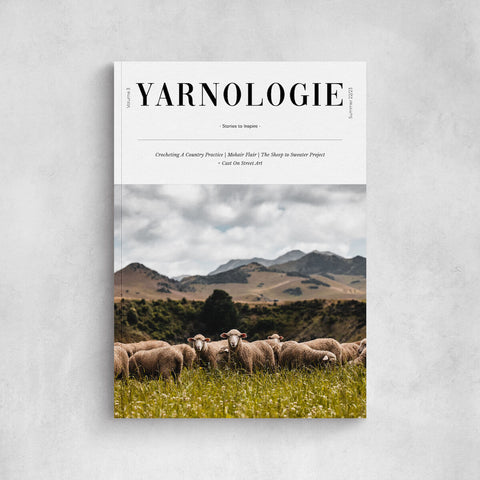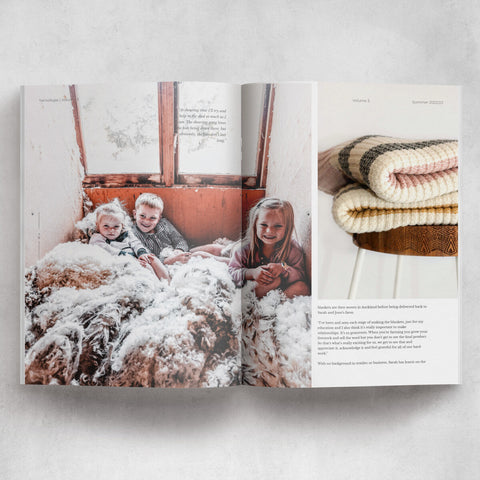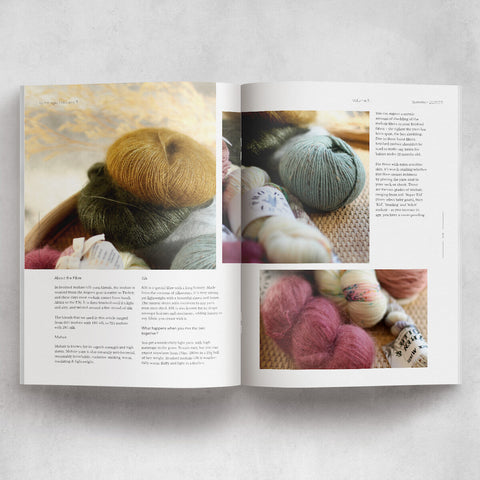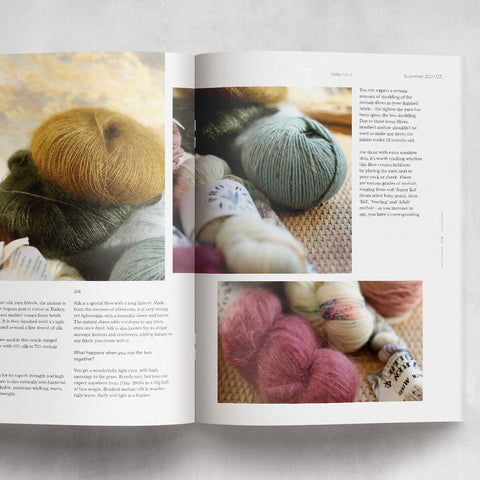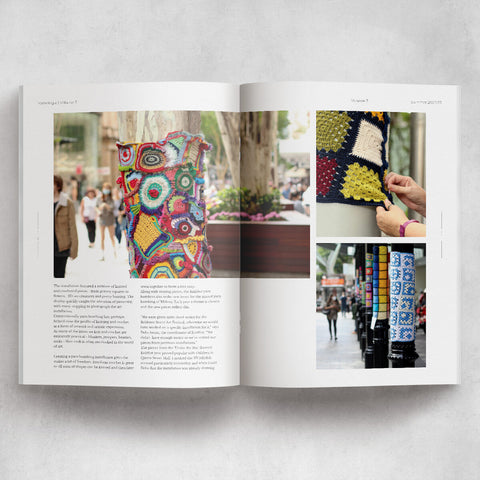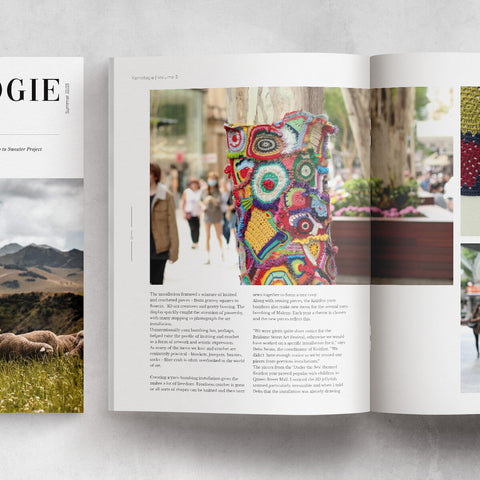 Straight Off the Sheep's Back (Cover Story)
From a generational family farm in the stunning New Zealand countryside of North Canterbury comes The Grumpy Merino. We chatted to Sarah Reed who has just begun her adventure into the world of wool through her new business, The Grumpy Merino. From breeding and growing the fleece to spinning the yarn into blankets and yarn, Sarah manages every single stage. This is an inspiring story and one you won't want to miss!
Mohair Flair
Has your eye been caught by all of those ethereal mohair yarns that seem to be everywhere at the moment? In this article, we road-tested brushed mohair yarn blends to give you ideas on how to use them in knitting and crocheting, sharing our tips and tricks for this fabulous fibre.
Knitwear designer Pru Raymond explores the concept of knitters as artists in this interesting and insightful piece. Also on the topic of art in this issue, we're exploring the world of yarn bombing in Cast On Street Art. Brisbane-based crocheter Chez Robbie also shares her fabulous crocheted art dolls in Crocheting A Country Practice.
Along with your favourite regular features: An In the Studio interview with a talented maker (this time we're visiting a weaving studio!), the Project Inspiration Library, a delicious recipe and two cracker tutorials: How to Crochet Standing Stitches and How to Use Colour Dominance in Colourwork Knitting.
Plus we're chatting to micro-crochet artist Hannah Hills, exploring the vintage knitting notions collection of Sue Williamson and much more.