Laine 18: Weekend Getaway | Winter 2023
Regular price

$52.00
Sale price
each
Tax included. Shipping calculated at checkout.
Pickup currently unavailable
Share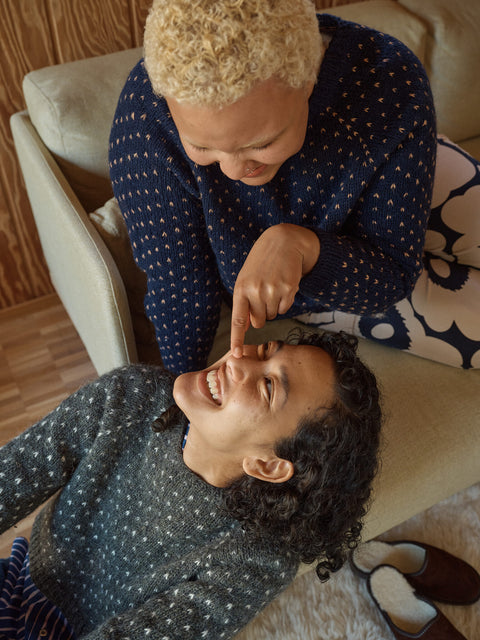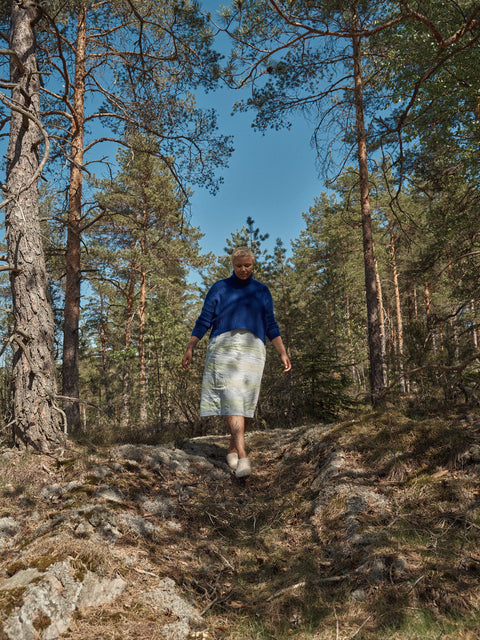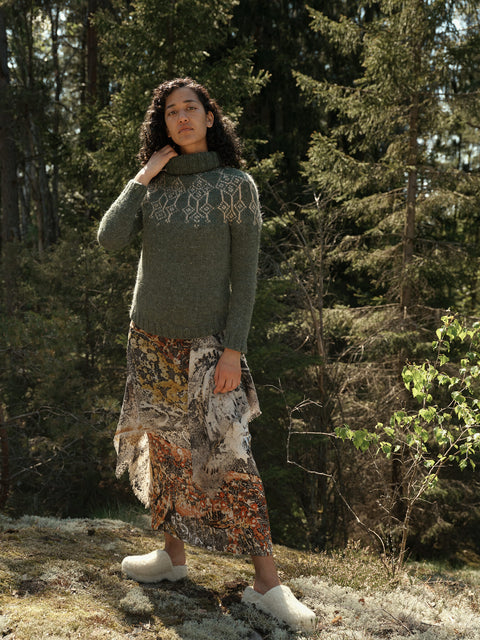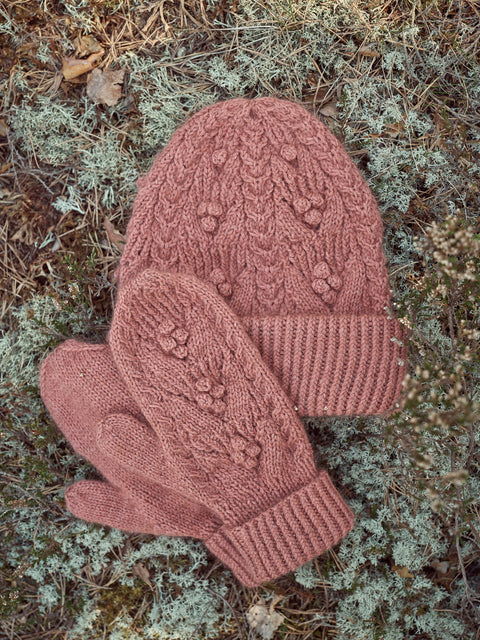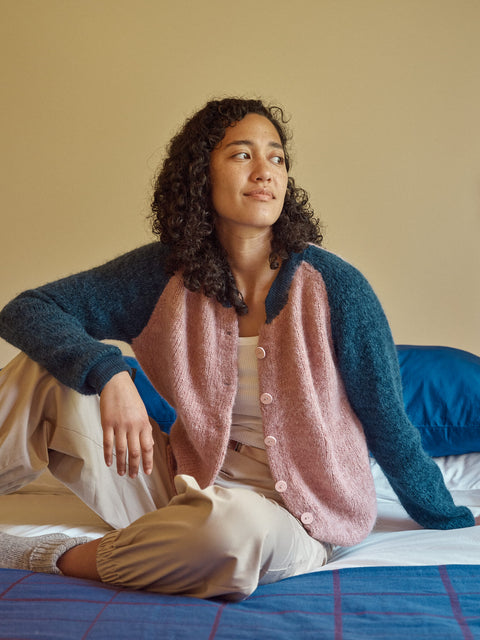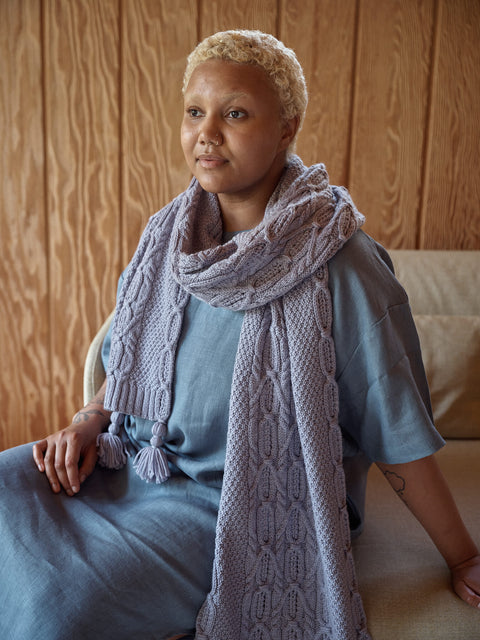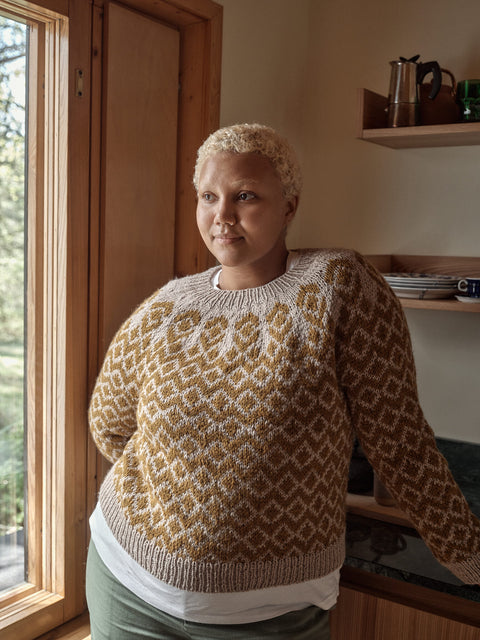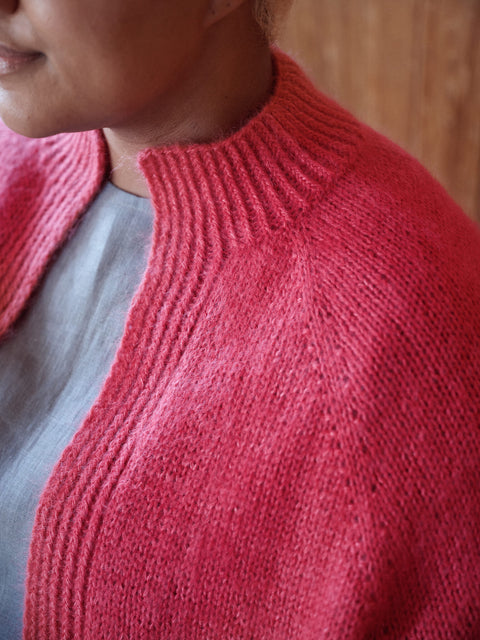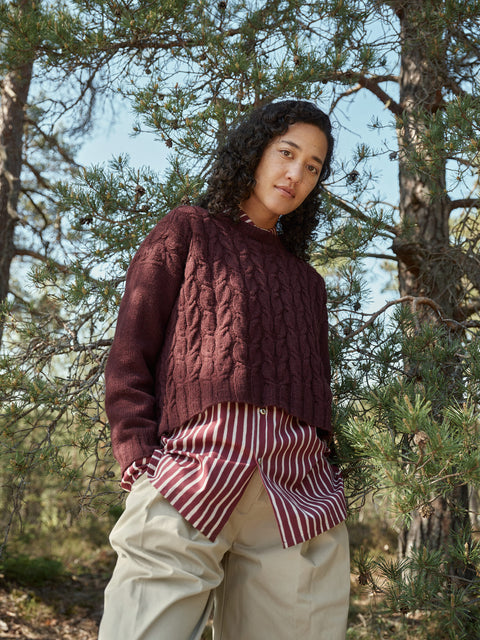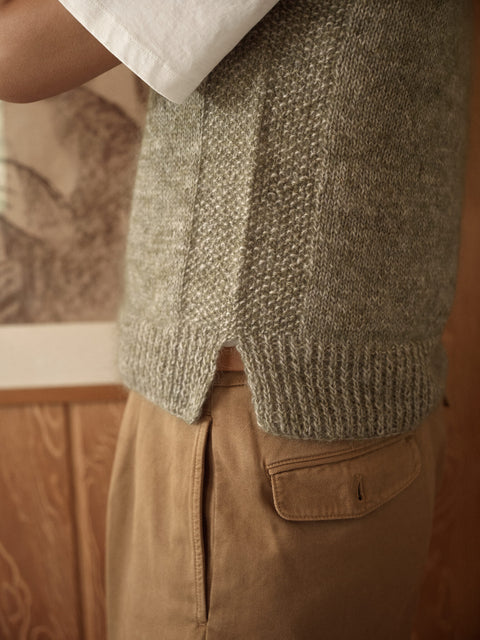 Our beautiful autumn issue is here! In Laine 18 — called Weekend Getaway — we take time to relax in a little cottage by the forest. The versatile and comfortable knits are suited for both indoors and outdoors, and they are the perfect addition to your wardrobe as the days get colder.
Designers featured in this issue: Jenny Ansah, Marcela Chang, Melissa Clulow, Emma Ducher, Jenna Kostet, Ksenia Naidyon, Olga Putano, Tiia Reho, Anna Sjösvärd and Julia Wilkens.
Issue 18, Winter 2023, includes:
11 knitting patterns (both charts and written instructions provided): 5 sweaters, 2 cardigans, 1 slipover, 1 shawl, 1 hat and 1 pair of mittens.
An interview with the American knitwear designer and fashion historian Sydney Crabaugh, who specialises in vintage knits and runs her own virtual knitting school.
An article about Shetland and its knitting traditions, with two inspiring designers — Gudrun Johnston and Mary Jane Mucklestone — as our guides.
Jeanette Sloan's Fibre Talk: a regular article on Jeanette chatting with interesting people. In this issue, she meets Tanis "Akutuq" Simpson, whose company produces yarn from qiviut: a fibre that comes from the under­coat of the muskox.
Five Ways by our regular writer Päivi Kankaro, who gathers experts' tips on mending your knits.
Where I Knit: a regular piece that pictures people knitting in their favourite spot. In this issue, we meet Nora, who likes to knit on the rooftop of her home in Cologne, Germany.
Seasonal recipes to inspire your autumn cooking.
Book reviews.