Soft Stitch Jacquard Ecru
Regular price

$82.00
Sale price

$91.00
the piece
Tax included. Shipping calculated at checkout.
Pickup currently unavailable
Share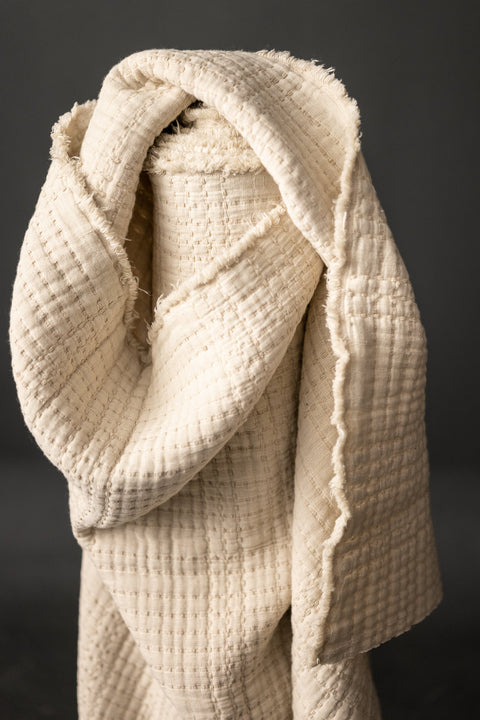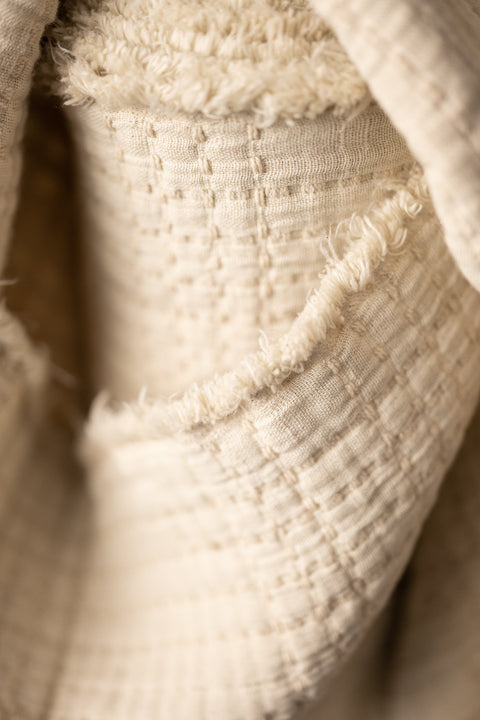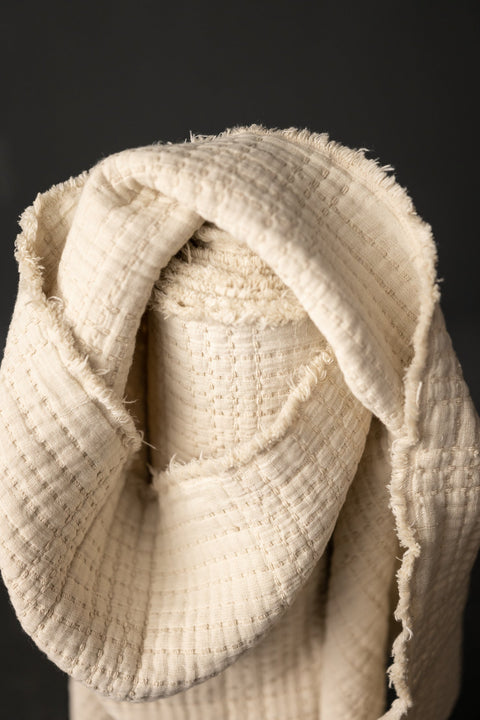 This piece is 1.3m only.
Ecru. This layered cotton has running stitch pattern and a jacquard weave that gives it a quilted look and feel.
There is no batting in the middle of this cloth, the inside is made up of a series of thicker yarns which gives it the quilted feel.
If possible we would advise overlocking your raw edges before sewing to prevent fraying.
- This is only produced in 5m pieces, if you order over 5m's it will not be sent in a continuous piece.
- Fabric is prewashed.

Pattern Suggestions: