Alaskan Snow Indian Cotton
Regular price

$22.50
Sale price
per metre
Tax included. Shipping calculated at checkout.
Sold in 10cm increments. E.g. add "15" for 1.5m.
Pickup currently unavailable
Share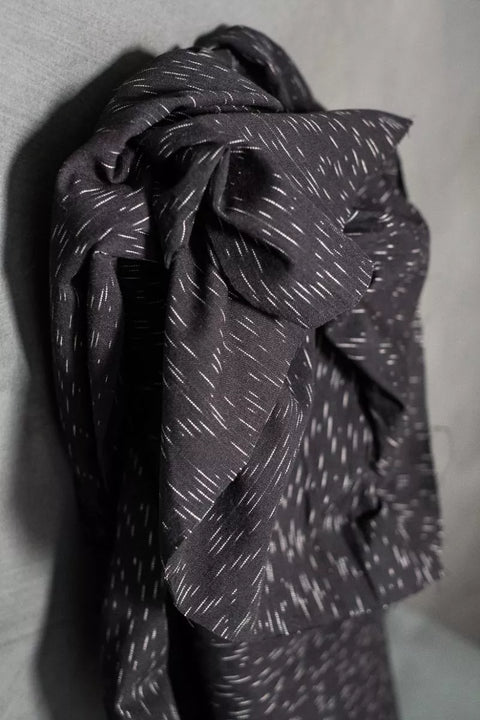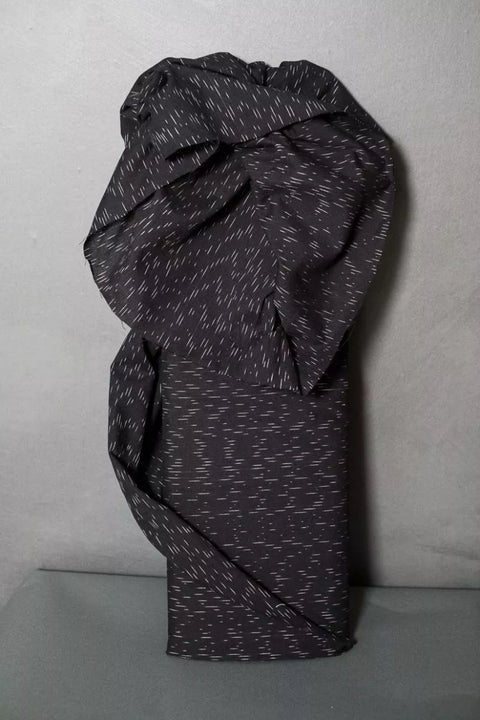 Black and white ikat weave. A summer weight dressmaking cotton. Suitable for breezy tops, dresses and loose fitting trousers.
Ikat is a resist dyeing technique where the threads used for weaving are dyed beforehand. The Ikat threads are bound in a pattern so that the threads covered by the binding 'resist' the dye, creating a design. The more binding done before weaving, the more complicated the pattern. 
Indian cloths are sometimes susceptible to irregularities in the weave or print, this is all part of their charm and are not classed as flaws.
All care is taken to ensure the accuracy of product colour, however all screens/monitors are different.
Sources: Text/images via Merchant & Mills.
If you would like to order a fabric sample, please fill out this form.